February 8, 1965: The Supremes enter the pop and R&B charts with "Stop! In the Name of Love," which reaches Number One on the pop chart and #2 R&B. It's their fourth straight release to hit Number One on the Hot 100.

February 10, 1970: John Lennon's "Instant Karma" is released in the U.S. The following day it enters the U.K. pop chart where it will remain for six weeks, rising as high as #5.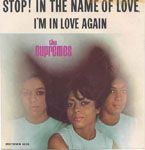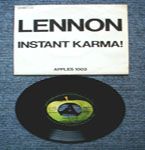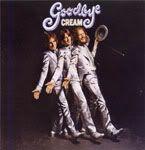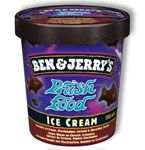 February 20, 1969: "Goodbye Cream," a film of Cream's November 26, 1968 farewell concert at London's Royal Albert Hall, opens in Baltimore to small crowds and very negative critical response because of poor sound quality and "arty" editing.

February 20, 1997: Ben and Jerry's introduce a new flavor -- Phish food, named after the rock group Phish. It contains chocolate ice cream, marshmallows, caramel and fish-shaped fudge.